Dr Suliman, a Stockton native, loves helping Stockton families smile. We look forward to having your smile join the growing number of smiles we have created.
The Comfort, Care, and Personalized Orthodontic Treatment You Deserve.
We recognize that every patient has different goals and desires, and we pride ourselves on individualizing every treatment plan to exceed your expectations. Whether you're an adult, teen or child, our knowledgeable doctor and team are committed to helping you achieve your goals for your teeth and face as well as providing balance and harmony for a lifetime of beautiful, healthy smiles.
Dr. Sam Suliman, Orthodontist
''I truly love working with and improving the smiles of my patients. I enjoy being able to design a smile that perfectly matches the face and personality of each person who comes into our practice".
Growing up in Stockton, I understand the community and the people who live and work in our amazing town. I love seeing my young patients mature and grow into confident young adults.
I am honored to have served our country in the military and for the experience it gave me to see the world, now I am happy to share those experiences with my young patients.
If you have questions or concerns, I would love to hear from you. 
Personalized Care You'll Love.
The highest tech care is only as good as the experts who use that technology to design the right treatment for you. We customize treatments specifically for each patient. Dr. Suliman does not believe in a cookie-cutter approach.
High Tech Orthodontics Mean Less Pain and Faster Treatment
At the Stockton orthodontist office of Dr. Suliman , we provide technologically advanced orthodontic care in a friendly, comfortable environment. Our practice's top priority is to provide you the highest quality orthodontic care. We use metal and clear braces, Invisalign and the latest technology to ensure that you receive the most effective care possible. Learn More:
Hi-Tech Braces
Clear Aligners for Teens and Adults
What is the Suliman Orthodontics Difference?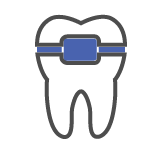 Orthodontics Is Our Specialty
Orthodontists dedicate years to become experts in straightening teeth and only the top 10% are Board Certified. Dr. Suliman is a board certified orthodontist and Stockton native with years of experience in the Military and private practice, so you can rest assure that he has the experience and knowledge to help you achieve the smile of your dreams.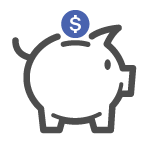 Financing You'll Love
If you or a loved one need orthodontic treatment, one of the questions that immediately follows is how much will it cost and how can I pay for it? The good news is that, although orthodontic care is often viewed as a significant investment, we want it to be flexible for you, we want it to be easy, and we want you to be happy.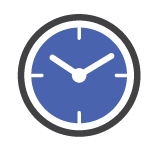 Convenient Hours
Our Stockton Orthodontic office offers hours to fit your schedule. We know you're busy, that's why we offer hours that help you get to your appointments and have a life. Early morning, lunch time appointments are available.
Thousands of Satisfied Patients
"Suliman Orthodontics is by far the best for all your orthodontic needs. Upon my initial visit I was impressed not only with the decor and cleanliness of the office but with the professionalism of the staff. Dr. Suliman and his staff have demonstrated excellent customer service skills. I have always felt welcomed and most importantly, I greatly appreciate that Dr. Suliman cares about the needs of his patients. Dr. Suliman is absolutely amazing because he always works according to the best interest of his patients!"
"My daughter Finally got her braces on the top and we couldn't be happier to have chosen Dr. Suliman. We knew we wanted to get her braces here at her consultation. The office is very welcoming as well as the staff . They all are so friendly and make you feel like they truly value you as a patient."
"Dr Sam and his staff are amazing! We've been a part of the family for 2+ years and every time we walk into the office, we are always welcomed with a smile! Superb customer service and treatments with results. You won't be disappointed l!"